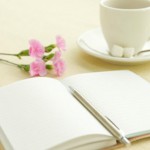 Hello Sweet Friends!
How is your week going? Kicking it off with a bang? Oh! I AM! We have a lot of fun things going on. I want to just quickly connect you with all that I have going on. You will love it!
Mommy Homework is UP!
Each week, we have a fun topic of discussion on my blog. We call it our Mommy Homework because it is designed to inspire us to WORK on our homes and our lives. If you have not ever seen the Mommy Homework, you are in for a treat! Plus, when you participate in our Mommy Homework, you get "Mommy Homework Credit" that you are free to use for our products–like this week's seminar set! (See more about that in a bit!). Here are details about our MH this week:
Topic: Too Blessed to be Stressed
Learn more here
Mom-to-Mom Radio Show
Each week, we host a new topic JUST PERFECT for inspiring, encouraging and equipping you to step up to your call as a godly woman. This week, our show is being recorded LIVE at our website. We have a wonderful guest and a timely topic. Make plans to join us. Here are the details:
Topic: Too Blessed to be Stressed with Debora Coty and ME!
Tuesday, August 23, 2011- 10AM CT
Learn more here
Talk-a-Latte Retreat!!
One of our favorite things around here is connecting with you live. One of the ways that we do that is through hosting live retreats. Yes! Complete with goodie bags, doorprizes, and mom-to-mom fellowship. Guess what??? Our next event is THIS WEEK! AND, super news! You can join us complimentary!  Well, here are the details:
TOPIC: Trash, Trinkets, or Treasures featuring Cindy Rushton
DATE: Thursday, August 25, 2011 (at 7PM CT) – Friday, August 26, 2011 (9, 11, 1 CT–QA immediately following the 1PM session)
WHERE: In our Private Chat Room (Register for details).
Learn more here
The Biz Mentor Retreat is almost edited!
Yes! We held our retreat, Getaway and Get a Plan. I will be uploading and posting the edited audios later today. Do you have the set? Today is the day to grab it for more than HALF OFF! You will LOVE this set! Here is the link:
http://thebizmentor.com/our-next-event-getaway-and-get-a-plan
Oh! And, two big shout outs for our family.
My sweet grandbaby, Joshua, is celebrating his first birthday Wednesday. I want to shout out big birthday wishes for him!
Also, my precious daughter, Elisabeth and her new husband, have just gotten to South Dakota (he is in the Air Force and stationed there). She just texted me to let me know that they found an adorable apt (with room for me to come visit–hehe!). They start moving in today! I am so happy for them. If you missed their wedding pics, I have them posted on my Facebook wall. Check them out. They are an adorable couple!
Well, that is all for now. I pray that you will be able to join me online this week. We are here to encourage, inspire, and equip you as you journey through your life as a godly woman. You are not alone. You have a cheerleader here rooting for you! Take some time today to fill your cup back up. It is not an extra, it is essential in this high calling you have before you!
Have a super week!
With much love,
Cindy