Hello Dearies!
Ready for a big week ahead? I am!
I have been counting down to this week. Do you know what it is?
Mom-to-Mom Radio Show Returns LIVE EACH WEEK on the CWA Radio Network
Tomorrow, Monday, March 14th at 1PM CT, Mom-to-Mom Radio Show returns as a weekly LIVE radio show to the internet air waves!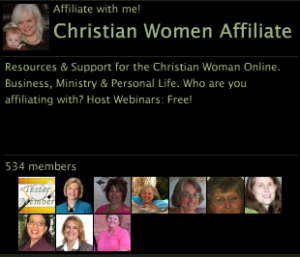 We are partnering up with CWA Radio Network – CWA stands for Christian Women Affiliate. To view our new shows and see all the other amazing shows that the CWA Network offers, visit this link now:
http://www.blogtalkradio.com/cwa-radio
If you want to tune in to ALL of our shows for the past 7 years, check out our website at:
http://www.MomtoMomRadioShow.com
There at our site, all of our shows will all be posted there just like they have been for 7 years. Download manually or subscribe by our RSS feed. You can listen on demand at any time!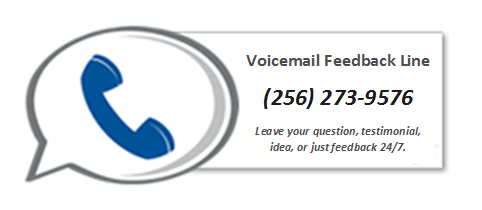 Also, We have a new Listener Voicemail Line!
Leave YOUR own voicemail! This is NEW! I am SOoooo jazzed about this! Just tune in tomorrow and you can hear the first voicemails in our show. I LOVE THEM!
We now have voicemail for our shows/sites. All you have to do is call in and leave your questions, feedback, testimonials, and ideas. We can insert them into our show. I REALLY want for you guys to use this! This show is MOM-TO-MOM. I want for it to be a dialogue between me and YOU. Why not call today at: (256) 273-9576 and leave your message. We will answer on my blog or radio show! Call today!
PS! Did you mark your calendar to join us each Monday? Mark off each Monday at 1PM CT. See ya there!
My sweet friend, Felice Gerwitz is planning an incredible "Guy's Night" this coming Tuesday. She will be welcoming former NFL player, homeschool and Christian dad, Clay Shiver for a special GUYS NIGHT for dads and teen sons (I won't tell if Mom wants to listen in!)
Tuesday Night, March 15: 9:00 PM EST
Topic: Powerful Masculine Leadership:
Powerful men need to understand their identity and maintain it even in the midst of great hardship, and Clay will share ways to do this and encourages men to develop a fervent love for their wife, by learning to serve the women in their life immediately! He explains three great ways to channel passion properly and cultivate true manliness: Training athletically and joining a team, Building accountability and intimate friendships with other men, and ways to help men to develop their unique gifts and talents.
Live session only. Replay will be included in the UHSE 2011 set, which is for sale now (Can you believe it is already time for UHSE 2011??) To order your tickets go to:
http://www.UltimateHomeschoolExpo.com/UHSE2011.htm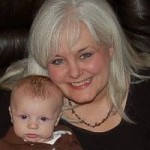 A few other things to check out:
My Blog– http://www.CindysDesktop.com
Go peek there for our Mommy Homework AND our series that I have been sharing–Is Your Year On Track??? More blog posts coming this week. Grab a cup of tea and join me!
My Website– http://www.CindyRushton.com
Did you peek at the NEW LOOK at my website? Not only is everything fresh and new, but I am adding goodies regularly. Go take a peek and leave your comments, questions, and feedback.
Talk-a-Latte– http://www.Talk-a-Latte.com
I am recording this week for our NEW Talk-a-Latte Mommy Club set. Oh! I just LOVE our Mommy Club! If you have not joined us yet, go ahead and join today. When you join today, you will receive last month's set, SECRETS TO ULTIMATE PRODUCTIVITY and you will be ready to receive the new set that will be coming out. You will LOVE these!
Facebook– If you are on Facebook, find me and connect! Here are my SPOTS on Facebook:
My personal page: http://www.facebook.com/cindy.rushton
My fan page:
http://www.facebook.com/pages/Cindy-Rushton/71929578629
Mom-to-Mom Radio Show:
http://www.facebook.com/pages/Mom-to-Mom-Radio-Show/91949660497
Time for Tea eMagazine:
http://www.facebook.com/pages/Time-for-Tea-eMagazine/127532923936905
Homeschooling the Easy Way eMagazine:
http://www.facebook.com/pages/HSEW-eMagazine/123922307643708

Twitter:
If you prefer Twitter, you can follow me there too. Here are my pages:
http://twitter.com/cindyrushton
http://twitter.com/tftmagazine
http://twitter.com/hsewmagazine
Linked In:
http://www.linkedin.com/in/cindylrushton
Well, that is all for now. I pray that this week, you have a super week. Make each day count. Do those things that really matter. Make sweet memories! I am right there cheering you on!
Love ya!
Cindy