Main Content
Welcome to my desk(TOP!)! Talk about FRESH from my desktop!  This is your spot to catch up with everything that I have going on. My heartbeat here is to have a spot that I can share my heart, chat with you, keep you up to date with my family, projects, and even my weight loss journey. Here in these pages, you can help me brainstorm so that I include what YOU want in the books I am writing and the retreats that I am planning. Also, you can probably guess that I will definitely be sharing my favorite hobby–taking pics of my family and life.
Just grab a big cup of tea and plan to join me mom-to-mom.  My prayer is that this will be a fun part of your day!  Bookmark our site. And…just share us with your friends so they can also join us! Ready to dig in? Follow me…..
Don't Miss Even One Thing!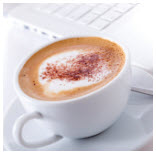 Want to stay updated on all that I have going on? Just leave your name/email and I will keep you updated as I post my new articles, downloads, videos, and audios. Plus, I will keep you updated on all of our upcoming live online seminars, chats, and radio shows. Let's stay connected!