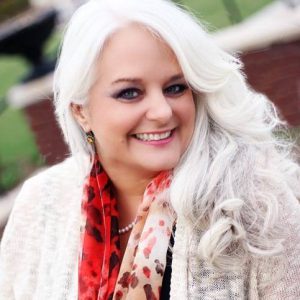 Ok, good soldier! How are you doing? Are you sticking with me? Is this helping? Well, today is going to be GOOD. I love this lesson.
Before we jump in, if you are new and this is your first day to see my series here, please go back and dig into the other posts. I normally do not post a series that simply MUST be studied in order, but this one is one which will really help you to become a good soldier and handle life's battles if you will dig in and take each lesson bit-by-bit. Just call it "Bootcamp."
Here are the first two lessons:
What Every Good Soldier Should Know…
Know Your Authority (don't miss Lucia's downloads–they are very important–she picks up where I leave off)
Just go back and dig into those. Take your time. Do not rush through. These lessons are very, very important. They will make a big, big difference in how you handle difficulties in life. They will make a big difference in how you battle the enemy.
Speaking of that, let's dig into today's lesson. I want to dig in and then leave you room to pull out your Bible and dig into it. You will never see it the same again. The Bible is your Ultimate Field Guide, you know that soldiers have a Field Guide that helps to train them for battle. Your Field Guide is the one that most soldiers in our military will carry with them even though it is "extra weight." It gives them strength, direction, answers, and encouragement. How much MORE will it help you through your daily battles?
So, today, I want for you to have plenty of time to dig into it as well. 🙂 My goal is to give you this lesson, then I would LOVE to see you take some time aside to dig into your Bible for some treasures. Well, you will see what I mean as you did into this lesson.
Okey dokey, ready to dig in? Today, good soldier, I want for you to:
KNOW WHAT IS YOURS!
Soak that in for a moment. Where is your mind going? Are you counting all of the blessings that are yours? I am writing this at Thanksgiving. This should be an easy time to just roll of a huge list of all that is ours. Take a moment to list them…
Yes, we are all very blessed. You have probably heard it for weeks, but I want for you to read the following verse in a few translations and think of YOUR LIFE, YOUR STRUGGLES, YOUR HOME, YOUR NEEDS, YOUR FAMILY, YOU. Look at these:
Ephesians 1: 3 (KJV)
Blessed be the God and Father of our Lord Jesus Christ, who hath blessed us with all spiritual blessings in heavenly places in Christ.
NOTE, Paul is writing to the Church. He is sharing that God has blessed US with all of the same blessings that we will have in Heaven RIGHT NOW–HERE, WHERE WE ARE TODAY. These blessings are OURS, TODAY. We don't wait until Heaven to get these blessings. We have them TODAY. HATH BLESSED. Woohooo!
Want to get excited? Keep reading in Ephesians. It is GOOD! This is one theme of Ephesians: WHAT WE HAVE IN CHRIST. Just a few things listed (go dig out all of them!):
Redemption! Today and forever! WOohooo!
Wisdom and prudence to know God's will–to know the mind of God!
Incorruptible inheritance–we inherit ALL that God has, JUST LIKE JESUS. We get it NOW. (Important point for today's lesson)
Faith that works!
Eternal life–NOW and FOREVER. Life that cannot be taken from you.
God's great love, mercy, grace.
Peace with God and with man.
Access to God.
Position in the family of God–once saved, you are no longer a stranger or outsider, you are a CHILD OF GOD. He considers you His son, His daughter.
God comes to live inside of you. YOU become His dwelling place.
One in Christ with the Family of God.
Position in the Family God.
Special giftings and talents–plus the anointing to carry them out.
Rooting and grounding.
Power over sin.
Maturity in the Spirit.
Restored relationships.
Relationships by God's design.
Armor, tools, weapons needed for VICTORY in all of life's battles!!
What did you list? This is ONLY ONE BOOK OF THE BIBLE. I know I could scour this one for hours and get even MORE. This is GOOD, huh? Well, stick with me. Let's go back and look at this passage again in a few versions. You are going to LOVE this! Read these slowly. Soak them in…
GOD'S WORD® Translation (©1995)
Praise the God and Father of our Lord Jesus Christ! Through Christ, God has blessed us with every spiritual blessing that heaven has to offer.

Darby Bible Translation
Blessed be the God and Father of our Lord Jesus Christ, who has blessed us with every spiritual blessing in the heavenlies in Christ;

The Message
How blessed is God! And what a blessing he is! He's the Father of our Master, Jesus Christ, and takes us to the high places of blessing in him.

The Amplified Bible
May blessing (praise, laudation, and eulogy) be to the God and Father of our Lord Jesus Christ (the Messiah) Who has blessed us in Christ with every spiritual (given by the Holy Spirit) blessing in the heavenly realm!

Is that GOOD? The Word is FILLED with passages just like this. It is another theme throughtout the entire Bible. Just a note: if you want to dig into a study that will change your life and open you up for AMAZING BLESSINGS, dig into a study on blessings. Just look up the word blessing/blessings in your concordance (Strong's Concordance will give you a more extensive listing). Then, begin daily to look up and dwell on passages that explain your blessings. Another great study that you would love is to study IN CHRIST. Look up all references to IN CHRIST. See all that is yours, yes YOURS, IN CHRIST. NOTE: The Bible is God's love letter written TO YOU. Want manna, food for your soul? Want strength to fight life's battles? Dig into the Word! This might be a quick and easy way to dig into the Word as you begin your new year. Just a thought! 🙂 Back to today's study…
Wondering why I have shared this? Wondering why I am bringing it up in a study, What Every Good Soldier Should Know? Well, let me give you the quick answer. I know that some of you will not keep going and learning if you do not know WHY you need to know this. I know that you may be thinking that you just need to have "the plan" for fighting the good fight so you can just do it. Sweet friend, you have had the plan at your fingertips. The Word gives you everything you need. The key to living a victorious life is in KNOWING how to be a good soldier. You simply must know that the Bible is about YOU, YOUR LIFE, and holds YOUR PLAN for victory.
I have been a Christian for over 33 years. I see too many casualties in the church because of too many 15 minute messages, too many 3 point sermons, too many assumptions that WE JUST KNOW how it all fits together. I am called by God to make it clear and easy for others, but clear and easy isn't fast…simple…or non-descript. You are only as great as your investment in the Word of God. You are only as great as the time you take to dig out truth and apply it to your life. So, get ready to dig deep. It is your key to becoming a good soldier.
Why do you need today's point?
–> You need to know what you have at your fingertips if you are going to be able to stand against the enemy. He will lie to you. He never wants for you to know just HOW MUCH you have at your fingertips…at your call…at your cry. You must know this so you can stand.

–> You must know what IS YOURS because that is the very thing that he will attack and try to steal. You have to know this so you can be on guard! You have to know this so you won't be caught off guard. You have to know this so you know where to put your efforts.
Sweet friend, I want to repeat what I have said earlier. You have an enemy! He does not play! He does not pardon you. He will hit you where it hurts. If you want to stand and stand strong, you MUST have some things settled as you go into battle.
My son is has been in training all year with the military. His training has had many purposes, however, one of the "biggies" that he has been learning is in who is he, what he can do, and all that is HIS. He has spent countless weeks just learning what his armor is and how to use it…even more weeks learning in-depth about his weapons…even more about his capabilities …and even more about his resources beyond himself.
Is this important? Absolutely! It is the difference between success and defeat. It is the difference between confidence and discouragement. It is the difference in how he battles the enemy!
Today, your training with me has the distinct purpose of helping you to know WHAT IS YOURS. Ready? Again, I am going to be brief (believe me!) so you can have these thoughts to think upon as you are enjoying your family. Ready? Here are the short points:
1. You have a call!
One of the things that the enemy will hit you with as you battle him is the question of "Who do you think YOU ARE." He will attack your credibility. He does that by throwing up things like:
Your weaknesses
Your worth
Your failures
Your past
Your "track-record"
Your fears
On and on…
Ever had a struggle and decided "enough is enough" only to hear him start accusing you of these things? Has it made you a bit "gun-shy" when you feel the battle pressing closer? THAT is exactly what he wants. It is his strategy! NEVER get your worth or your job qualifications from the enemy! For heaven's sake, if he is messing with you on this one, it is NOT because you are not worthy, able, or qualified. It is because YOU ARE DANGEROUS to him. It is because he KNOWS, better than you do, who you are and what is yours.
So, today, settle it. You have a call. It is not based upon your past, present, or future. It is not based on your great wisdom. It is not based on your great abilities. All of those things are not enough in the spiritual realm. It is based upon God's great love for you. KNOW that call! Step up to the call!
2. You have authority!
Yes! We looked at that yesterday. Did you get that deep inside your soul? Well, if you are discarding it, you can't move on. You cannot live a victorious life without even knowing your authority. You must KNOW your authority. This is not something you take a vote on whether you believe it is yours or not. This is not something you FEEL. This does not change because you don't believe in it. You have authority because you are a Christian, whether you believe or not. 🙂 If you do not KNOW your authority, you cannot be a good soldier.
What do I mean by that?
Well, my husband was in law enforcement for 15 years of our marriage. Obviously, just mentioning that you probably KNOW what his job was. You probably know what he COULD and COULD NOT do as a police officer and State Trooper. If you have no idea, that is not the issue. He spent countless hours learning and being reminded of what he COULD and COULD NOT DO. He learned the laws and how he could uphold those laws to protect and correct those under his care. He was charged with a duty to protect and serve. The motto for him as an Alabama State Trooper was "Courtesy, Service, and Protection." He spent countless hours studying what that meant. That motto described his authority completely. It meant the difference between success and failure as an Alabama State Trooper. Sure, there are those who "sleep" through the classes and courses and training. But, a good Alabama State Trooper soaks it in. A good Alabama State Trooper lives this motto every day. A good Alabama State Trooper measures all he has and all he does by this motto.
What does that have to do with you? Did I just read your mind? 🙂
You, my friend, have authority. You can sleep through the classes. You can discard the meaning. You can live how you want. You can just DO things. However, if you want to be the good soldier and fight the good fight, you will KNOW YOUR AUTHORITY.
Your authority will keep you rock-solid regardless of what hits you in life. Your authority gives you the restraint that is needed to get beyond the STUFF in life. Without knowing and living under authority, you will do what you want to who you want. Without grasping a deep understanding of the authority that God has given you, you will not live up to your full potential. You will always have doubt, reservations, or miss it completely.
This is why we see so many Christians fighting, but NOT fighting the GOOD FIGHT. They see trouble and think that they should fight with a person. They see error and think it is THEIR JOB to "throw the book at people"–you know when they throw the Word of God at people? They see injustice and run out there bringing vengeance and correction. They see people "speed" a little and think THAT is the biggest problem–how many preach the "old timey" life only to mean the lazy, ineffective-for-today life???? At minimum, how many think they are giving answers when they are giving a big list of things to do that is nothing more than WORKS instead of a way to live??? 🙂 On and on. THIS IS NOT FIGHTING THE GOOD FIGHT. THIS IS FIGHTING! THIS LOSES THE BATTLE!
Authority clarifies what the soldier is to do and to be. Authority clarifies the mission. Authority clarifies the plan of attack. Authority sticks to the mission.
We have authority. The authority of the believer gives us restraint. It is guided by the Holy Spirit. In fact, if we are walking in the spirit, we will live out our authority. The authority of the believer helps us to understand and know what we are here for–our mission. The authority of the believer clarifies our plan of attack. The authority of the believer helps us to stay on mission. The authority of the believer helps us to reach for our victory!
We have authority. It is OURS.
3. You KNOW you have an enemy.
Yes, dear friend, you know that you have an enemy! In fact, we are going to look at him in depth in the next lesson. For now, this is what ya get! With all of the blessings, you have an enemy. Doesn't sound like a blessing, huh?
Well, the biggest blessing is that you KNOW you have an enemy! The blessing is that you KNOW who he is and all his resources, tools, tactics. You have "Special Intelligence" helping you to learn things about the enemy that he does not know about himself. THAT, my friend, is HUGE! This is one of the biggest blessings you have. Don't underestimate this one!
There is no way you can fight a battle or fight back effectively if you do not know who or what is really hitting you. There is no way you can defeat the enemy if you have NO CLUE who the enemy is. You cannot fight the good fight if you are not certain of who is hitting you, how they typically hit their enemy, and how they can be defeated. Sweet friend, THIS IS WHAT YOU GET AS A CHILD OF GOD! God sees. God knows. God gives you an unlimited tap into His view on the enemy and how to defeat Him. This is good!
Again, we will look at this more in the next lesson. But, this is a HUGE blessing for the child of God. You KNOW you have an enemy! You can know who he is and everything you need to know in order to be victorious when he hits you!
4. You have everything you need for VICTORY!
Oh, beloved, victory is YOURS! Scripture says you are a victor–it is done. That is what you are!
You are a victor-past, present, and future. Soak that in!
This is a gift, blessing, that Jesus bought for you. I love how Scripture describes this another way, in Romans 8:37. It says that we are MORE THAN CONQUERORS. Is that good or what???
Yes! We have all we need to be victorious. Our identity is set. We ARE victorious. We ARE more than conquerors. Again, another theme throughout the entire Bible, one of the greatest themes throughout the entire Bible, is that God has gone to great extents to give us ALL we need to be victorious. It is finished. It is complete. It is what is OURS.
The victory is not in doubt. The victory is not awaiting something from you. The victory is OURS NOW. It is never in jeopardy–not because of anything WE DO or don't do. It is never in jeopardy because of the creativity of the enemy. It is set. It is solid. It is assured. All we have to do is stand! God will battle for us. Talk about a victory!
Now, you may be saying, "But, Cindy, I had ______ happen to me." I am not living victoriously. I am defeated. I am pressed down. I am cracking. On and on…
RISE UP MIGHTY WARRIOR!
Rise up! You HAVE everything you need for victory. You may be tired and weary, but look around you–the battle is not over. It lingers on. All is waiting upon you to RISE UP! RISE UP! That is ALL you do! Look upon the Lord and watch Him bring your victory like a flood! You have ALL you need for victory. It is time to get up and win the battle!
5. You have a strategy that brings absolute victory!
Oh! Your Commander is the ULTIMATE Commander. He has the winning strategy. It cannot fail! It is finished! It was finished on the cross. That is what is meant by the "finished work on the cross." That is more than a denominational pillar of beliefs. It is TRUTH. It is FACT.
This does not mean the enemy does not exist. Don't let him fool you! He is alive and well. He is on the prowl, seeking for anyone and everyone that he can devour. He is active. He is busy. However, he IS ALSO defeated. He has no weapon that can prosper against God's good soldier. Christ's work on the cross was the ultimate strategy. It brings us victory as a free gift, part of our salvation "package." It is amazing!
Here is what it means–
First, you have a defense. The enemy will hurl lies and accusations toward you. Ever heard them? Of course you have! You may be hearing them louder at this moment than you are hearing me. God knows this is one of the enemy's biggest strategies, yet God does not leave you alone. He gives you a strategy for defense. God gives you His "shield of faith" that you hold up–we will talk more about this in an upcoming lesson, but for now, this means that your faith is necessary at the times that the enemy is hurling accusations, guilt, condemnation. You must have faith in what GOD says, NOT what the enemy is saying. That shuts down the enemy. It is the winning strategy!
We have another defense. You see another strategy of the enemy is to plant ideas in your mind. They are like "landmines" that can go off when you stand on them. Those ideas build strongholds that can ultimately destroy you. However, God has already said that you will be victorious and He has provided the way for you to be victorious. He tells us to never toy with the ideas that the enemy tries to "plant" in our minds. He tells us in 2 Corinthians 10: 3-5 that we DESTROY all speculations and every lofty thing that sets itself up against the knowledge we have in God. We take every thought captive. We examine the thoughts we have and see if they match up to God's Word, absolute truth. If there is even one smidgen of error, we cast it down. You see, the enemy is the master of lies, Scripture calls him the "father of lies." He twists just enough to sound like truth, feel like truth, and look like truth. However, there is something that is not quite right in all he says. We must be very, very discerning and match up everything about him to God and God's Word. If it is not exact, the exact same, every dot and line, we are to destroy it. More on this in a later lesson! 🙂
Secondly, we have offense! Oh! YES! We can take ground. In the heat of battle we have a way to not just defend ourselves, but we can take ground that was the enemy's. This is what he does not want. However, we have an easy way provided by our "Commander" to take ground. Talk about the ultimate strategy! Want to know what it is? These are good!
–> We resist. Does that sound like a defense? Well, it could be, but it is even more powerful! We resist the enemy and he flees. This gives us ground to take. We will look more at this in an upcoming lesson too.
–> We choose joy! Laugh! It confuses the enemy. He cannot figure out who his enemy is. He turns on himself. It is amazing! When the battle is closing in, laugh. Choose joy! Don't let the enemy see you bleed. It confuses him and he will flee! Then, you can take back all he has stolen and take more ground than you had before!
–> We worship! Yes! This is key! In fact, feel the enemy breathing down your neck? Well, he is not where he is supposed to be. Turn on some praise/worship music. SING. Dance. Yes, IN YOUR STORM DANCE! Right smack-dab-in-the-middle of your battle WORSHIP! One of my favorite stories in the Bible is found in 2 Chronicles 20. This is a passage that may change your life, it has changed mine. In this passage, Jehoshaphat was king. His neighboring countries all got together and decided to attack him. Jehoshaphat had no idea what was hitting him. He felt them pressing in on every side. All looked completely lost. He had NO IDEA what to do, so he did the very thing that actually ushered in victory. He fell down before God and cried out to God. He proclaimed a fast for everyone in his land. They fasted. They joined together to seek God. And, boy did God show out! Someone may need this passage today–dig it out, it is GOOD! Short story, God told them to do the craziest thing! To get ready for battle by getting ready to worship. Imagine our guys in Iraq pulling out choir robes and getting ready to SING. Crazy, huh? Well, they got ready to worship, took their places, and worshipped. At the same time, this turned God loose to BATTLE FOR THEM. Their enemies were all so confused that they turned on each other. They destroyed one another. God brought the victory! A BIG VICTORY! Not only did God defend them, but God took ALL their enemies had and gave it to them. What a battle plan! Worship! Yep! Worship and watch the enemy leave! Get HIS territory! Get HIS stuff! WOohooo!
–> We wait on God! OH! YES! This is the ultimate offense! We wait on God. He battles for us. In fact, He wants to be or become the God Who battles FOR YOU. That is what His name, Jehovah Nissi means. He wants for you to know Him as your God Who battles for you. I love studying the names of God. Why do you do that? Well, His names reveal Who He is and what He can do for you if you believe in Him.
Let me give you a picture of what I mean. You probably know me as Cindy Rushton. You can know SOME THINGS about me because you know my name and what it stands for. It stands for what I am FOR YOU. In fact, knowing Cindy Rushton means that YOU have certain things that you "get" by having a relationship with me. That can be A LOT. Kinda like how GOD, the name GOD, stands for A LOT for you and I. However, I am WIFE to Harold. I am his sweetheart. He knows me in a way that NO ONE else can know me. I do things for him that I do for NO ONE ELSE. It is because of the intimacy that we share. It is because we have a personal relationship that NO ONE else gets with us. I am also MOM for Matthew and Elisabeth. They get benefits that NO ONE else in the whole world gets just because I am their MOM. They know a side of me that no one else can ever know. It is because of our relationship. They have gifts that no one else can get. They have an inheritance that is ONLY theirs, not shared by anyone outside of our family. They know me on a level that only my children can know me. Even my brother knows me as CICI. It is my special name that is JUST FOR HIM. No one, not even my sister calls me CICI. It is OUR THING. No one else is his CICI. I am no one else's CICI. We know the story behind it.
Sweet friend, God wants a personal relationship with you. He wants to journey with you and be/become all you need for any of life's problems, struggles, and battles. He wants for you to run to Him and let Him do what He does best. Just like I am the very best WIFE for Harold, God is your shelter (El Shaddai) in the midst of the biggest storm or the most grueling battle. Just like I am MOM to Matthew and Elisabeth, God wants to be/become your Jehovah Nissi–the One Who battles for you! He has a Name for any need you can ever have. You can know Him in a way that no one else can know Him. You can have a personal intimacy with Him that no one else can have. Oh! Run to Him. Wait upon Him. Let HIM battle for you! Victory is assured! AND…you will take the enemy's ground!
KNOW WHAT IS YOURS!
We will face battles, but all we have to do is listen, learn, do. God knows every weapon the enemy will use against you. He knows every curve ball. He knows every tactic. He doesn't just KNOW these things. You have the Ultimate Commander! He IS THERE with you to show you what the enemy is up to. He IS THERE to thwart the blows so they do not take you out.
Well, sweet friend, what do you think? Is your mind churning right now? This is goooooood stuff! You have so much that is YOURS. You have all of this NOW, not just later when you get to Heaven! You won't need all of this in Heaven. You need all of this NOW.
It is YOURS. It is what is yours!
See ya next lesson!