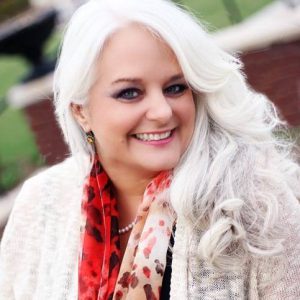 Fighting the fight of your life? Have no idea what to do? Need some "training" to help you through life's battles? Well, yesterday we began a series here that is JUST FOR YOU! Just pull back dear friend, we are going to take you by the hand and walk you through step-by-step!
Before we dig in, did you read yesterday's post? If not, go back and read it first. It is essential. Take time to let it soak in. Nothing will be effective if you skip steps. So, first go back and dig in. Next, plan to join me each day for your next lesson. These are going to help you learn how to fight the good fight. I want for this to be more than just another "teaching" for this series. I want for this to be an "imparting" of true secrets to success.
So, ready for today's lesson? Today we let's look at another vital thing that every good soldier should know. Ready? Pour yourself a big cup of tea, grab your Bible and journal. Get ready for a big trip all around the Word today. Let's dig in…
KNOW YOUR AUTHORITY!
Authority? Yes. YOU! You have authority! Authority means power, power assigned by God, power to enforce laws (God's law), power to command (even the enemy and all of the enemy's hosts), power to exact obedience (of the enemy and those God entrusts to you), authorization (given power and authority to do the work), justification (you can know who you are–when the enemy demands credentials and questions your identity), grounds (to stand upon), firm assurance (backed by the Bible), prescribed means and methods by which work will be done (the perfect Field Manual), position (child of the King of Kings and Lord of Lords–doesn't get any better), position of authority (armed and ready for battle), authority is only as good as one's willingness to accept direction from God (yes, all you need, but all up to YOU).
It all began back at the very beginning. Authority was God's perfect design for humanity. Just look at Genesis 1: 26:
And God said, Let us make man in our image, after our likeness: and let them have DOMINION over the fish of the sea, and over the fowl of the air, and over the cattle, and over all the earth, and over every creeping thing that creepeth upon the earth. Genesis 1:26
Dominion means authority. In fact, peek at this same verse in The Amplified Bible:
God said, Let Us [Father, Son, and Holy Spirit] make mankind in Our image, after Our likeness, and let them have COMPLETE AUTHORITY over the fish of the sea,the birds of the air, the [tame] beasts, and over all of the earth, and over everything that creeps upon the earth. (NOTE FROM CINDY: That would be the devil too! :))
Fast forward through the Bible to Matthew 28. You will want to hold your place in this spot for the rest of today. For now, I want to drop in a key point. In Matthew 28, we see the last moments and last words from Jesus. They sum up what Jesus came for and what Jesus wants for us to do with our salvation, our relationship with Him. In Matthew 28, Jesus gave back to believers the authority that God designed for them to have from the very beginning. Soak this in deep.
Remember at the very beginning, right after God created man and woman, the enemy hit with the first "booby trap" and shackled mankind with sin and death. They had been given all authority. They had the power bestowed upon them that could handle the devil and all of his wiles, yet they did not use the biggest tool, the most powerful tool given to them–authority! Stick with me. 🙂
Now, move back to the New Testament. Look at Jesus' life. Jesus' life purpose was to "set things back in order" after sin. He lived His life with the purpose of bringing God's Kingdom back HERE as it is in Heaven. All He did during His life here on earth was to do everything necessary to help us get back to God's original design. He came that we might have LIFE and LIFE MORE ABUNDANT. He came to set the captive free. He came to heal the sick. He came to put the broken back together. He came to take the sting of death. He came to give us all of the riches of Heaven. He came to defeat the enemy once and for all. Think on that while we get back on topic… (actually ALL of this is the topic!)
Want to live an abundant life? Want to fight the good fight? Want to grasp on to all Christ died to give you? Want to defeat the enemy instead of living in defeat? Then, my dear friends, today is the day to KNOW YOUR AUTHORITY!
Authority? Yes. YOU! You have authority! Well, that is IF you are a believer. Many times I am asked a big and very valuable question, "What is the big deal with becoming a Christian?" In fact, many will tell me that the Christian life does not look all that different…
Still have trials
Still have sorrows
Still have struggles
Still have pain
Still have heartache
Still have to deal with difficult people
Still have to deal with YOURSELF! EEK! 🙂
For the outsider looking in AND for many Christians, there does not appear to be a difference. In fact, how many Christians actually become Christians and find it more difficult to live than ever before. After becoming a Christian, they see the Christian life as a bunch of rules and regulations added to the tough life they already live. They simply feel burdened. They feel overwhelmed. They feel beat down. They feel as though they may have made a big mistake in becoming a Christian. And, they wonder why all of their old buddies, their family, their children, and even their spouses want nothing to do with their new-found faith. It all looks pointless–if we are to be honest. 🙂
Well, before I tell you the key that will make a whole world of difference, let me first tell you that if this is what life looks like for you, this series is EXACTLY what you need. You see, as I shared yesterday, we are in a battle whether we are Christians or not. The difference in whether we live out the victory that is already ours or not is all about what we know. We are MORE THAN CONQUERORS, but it is ALL ABOUT WHAT WE KNOW.
We must know:
Who we are,
What we are,
What we have,
What we can and cannot do,
Who is on our side,
Who is against us, and
What we are to do with it all DAILY.
As a child of God, we possess all we need to be victorious in ANY AND EVERY situation of life.
For many Christians, becoming a Christian is all about what God can do for "US" and this directly affects the quality of our lives. Sure, just BEING a Christian gives all of us many, many things–eternal life, power, authority, grace, fruits of the spirit, on and on. We KNOW this. However, these things are not making a difference for us. It perplexes us. It perplexes the world.
I have a pretty good analogy for you that will probably help you to test if you are using what you know. It gives a good picture that is sooo parallel with our spiritual lives:
Just think about the piles of gifts we get under our tree each year. How many just become stuff on a shelf that we MIGHT use if we get around to it or that we MIGHT use if times get tough. In spite of how carefully those gifts were chosen, there is so much that is lavished upon us in such a short period of time that we rarely use them. Even if we did want to use them all, so often life is so fast paced that we don't slow down to really think about how we can use it to the fullest.
A good example for me was the crock-pot that I got last year for Christmas. It is the "SUPER-DUPER-CAN'T-BEAT-IT" crock-pot (no I am not promoting crock-pots today–it is not the point, so stick with me). It is super-sized–it can hold the biggest roast that I can find AND veges. It is easy to clean up. It even came with something I have needed FOREVER–it is made to carry on-the-go with a lid that seals and even clamps down so nothing can spill out (I dropped it the other day and it WORKS!). Great tool. However, I have not used it like I expected. It is amazing what it can do. However, it is frustrating because this is first crock-pot that I have had that has not been used once a week. Hummm…
Is it the crock-pot? No. Again, it is the PERFECT crock-pot.
Is it my recipes? NO! I have even more than ever before.
Is it ME? Could be, but I doubt it. I am the same person. We still eat the same amount. I don't think it is about ME or my great domestic skills-they have not changed. In fact, I still use my old crock-pot every week. So, it is not that.
I think it is all about the fact that I have so much and I am so blessed that I am not using all of the THINGS I have to their fullest. It is easy to get so spoiled with so much that we don't get to know our tools to the fullest. When I first got married and only had a few things, it was much, much easier for me to take the time to get to know what I had and use it to its fullest. Like…
–> The $100 Singer sewing machine. I knew it sooo well that I could fix ANYTHING on it. Still can–learned deeply. I sewed thousands of hours on it. In fact, all of my heirloom sewing was done right there on that old tinker. It is not a new Bernina, but that baby can sing…or sew! 🙂
–> That Bosch mini-mixer. Ok. I need to explain this one. When I began homeschooling, I was blessed to be mentored by several amazing families. I remember the first night we all had dinner. I was desperate for homeschooling advice. They assured me that homeschooling was going to be easy as I followed God (better advice than I hear MOST people give newbies). Instead of a list of books to buy or a look into how to teach everything, they told me some things I would need. Strange list, until I look back and agree wholeheartedly:
Commitment to family–not school
Obedience–complete obedience of my children.
Authority–I would have to first and foremost establish authority in my home.
Tools to make things easier–a Bosch mixer! ?????????
Strange, huh? Well, just in case you are wondering.
Homeschooling is not just another option for educating children-it is so much more (just read my books or listen to my seminars and I teach that through and through)
My children were behaved that night. But, outward behavior does not assure homeschool success–they DID need to be TRULY OBEDIENT. They did need the gift of security that comes with biblical authority–more on that in a minute.
And…that Bosch mini-mixer was EXACTLY the tool I needed. Not because it was another gadget in my kitchen. But, because that gadget taught me that I could not do EVERYTHING on my own, I need help! I need to surround myself with "helpers" so I can be my very best. My "helpers" are sometime technology, sometimes friends, sometimes my own family. However, I learned that I can't be super if I am super-woman. BTW…this should be another article or maybe a book later! 🙂 Back to the topic….
–> That $5 crock-pot. That I still pull out each and every week. I know it. I know just how to work it. I know just how much to add to it. I feel comfortable using it.

Ok…So, where am I going with this???
When we become Christians, SO MUCH is lavished upon us. The very fullness of the God-head is at the tip of our tongue, the reach of our heart-cry, ALREADY THERE. The Holy Spirit, the Spirit of God Almighty, comes to live within us, not just to take up space, but to become our helper in all we face in life. Our precious Saviour. that we SAY that we believe in, is forever at work on our behalf, if we will let Him in, let Him loose, and surrender to Him as the Lord of all. The Heavenly Father is there watching over everything–everything. Soak all of that in.
Well, while you do that, go back with me in time to the last words that Jesus said before He ascended into Heaven. I love it as a story, so here is Matthew 28 from The Message Bible:
"Meanwhile, the eleven disciples were on their way to Galilee, headed for the mountain Jesus had set for their reunion. The moment they saw him they worshiped him. Some, though, held back, not sure about worship, about risking themselves totally. (NOTE: Isn't this exactly what I was describing above?)
Jesus, undeterred, went right ahead and gave his charge: "God authorized and commanded me to commission you (to impart His authority and blessing upon them): Go out and train everyone you meet, far and near, in this way of life, marking them by baptism in the threefold name: Father, Son, and Holy Spirit. Then instruct them in the practice of all I have commanded you. I'll be with you as you do this, day after day after day, right up to the end of the age."
Peek at this last part again in the NASV:

Matthew 18 (NASV)
And Jesus came up and spoke to them, saying, "All authority has been given to Me in heaven and on earth. "Go therefore and make disciples of all the nations, baptizing them in the name of the Father and the Son and the Holy Spirit, teaching them to observe all that I commanded you; and lo, I am with you always, even to the end of the age."
Ok, getting it? Or not quite yet? Well, let me sum it up in a few points that I want for you to soak in:
1. There is a big, big difference in being a believer or not. A believer has exactly what they need to fight the good fight, to have hope where there is no hope, to keep on going when everything around them is falling apart, falling away, and failing them. A non-believer has nothing but a call to come to the ONE WHO CAN SAVE THEM. True believers have EXACTLY what the world needs. A couple of important notes… Not everyone in the church today is a believer. And, even more sad, not every believer is a believing believer. There is a big, big difference. What we really need today are some BELIEVING BELIEVERS! Then, you will see a difference in the way they live! 🙂
2. If a believer is not living different from others, IT IS NOT GOD'S FAULT! Either they enjoy or like living the way they always have OR they are not clear on what God says that they are and how they can live OR they are believing the enemy more than they believe God. It is not about God. He has given lavish blessings upon His children. There are too many of us who act like a two-year-old, "ME DO IT MYSELF!!" That is not how God works. He wants to be OUR LORD, not just an "insurance policy" that we USE to "pay off" when everything is a mess. He wants to be so much more. He will DO those things for you. But, that is only a dripping of what He is. God wants a personal relationship with us. Personal, intimate relationships are not forged when one side is only out for what they can get. God wants a PERSONAL, INTIMATE, FOREVER relationship with us. A relationship that should change the way we live.
3. Believers rarely slow down to get to know what is theirs as a result of becoming a part of the Family of God. That is what a quiet time is for–not for checking off lists and getting puffed up about how much Bible can be read in a year. God wants for us to slow down, dig deep, seek. When we do, we will find EVERYTHING we need to stay the storms, remedy the problems, get over the messes, and fight the good fight. It is there if we will peek in our "Field Manual" regularly!
4. Believers can KNOW what is theirs, but they must take time to learn how to use it ALL. Every tool is necessary every day! We must learn how to use our weapons–and there are secret weapons for those who will get in the Word of God.
5. If a believer will just get familiar with ONE TOOL, even a "$5 crock-pot," they might just see everything change. Example–how about LOVE? Do you know how much love can do? Love can fix EVERYTHING! Just get 1 Corinthians 13 kinda love. See if that one tool won't whip everything into place! (BUT! We don't stop there!). It only took ONE SMALL STONE for David to take down his enemy–a giant! It may sound crazy. It may seem impossible. It only takes ONE TOOL!
And, that brings me to today's challenge. I have not even talked about the tool I want for you to dig into and soak up. Today, this was all about:
Showing you that there is a need.
Showing you that we discredit the very thing that can help us the most.
Showing you that this is one secret that too many miss–you cannot afford to miss it.
Showing you that without this one, you are not all you can be.
So, what is it?
It is your authority!
Want to fight the good fight? Want to find a key to victory in YOUR circumstances? You must KNOW YOUR AUTHORITY!
This is where I introduce you to my beloved friend, Lucia Claborn. She wrote and recorded one of the most amazing and life-changing teachings that I have ever heard. It has helped me SO MUCH the past few years. It is helping me today. AND…because she is who she is…she and I lovingly give it to you today. 🙂
Excited? Well, let me tell you what I want for you to do.
First, download the audio. Plug it in and listen to it, soak it in. It is good! You will want your Bible and your prayer journal. God is going to give you some MAJOR help here!
After you listen to the audio, go back and print out the ebook. While you are doing that, go back over yesterday and today's article by me. Are you getting more? I am not done yet. My goal is to help you learn how to fight the good fight. I pray that YOU are soaking this in. You need these truths. They will help you with everything from a big attack from the enemy to disciplining your children (which can feel like a big attack from the enemy) to even training your dogs! 🙂 You have authority. You have to KNOW who you are. You have to KNOW what is yours. Back to what I want for you to do…
What I want for you to do is go back through the audio WITH the ebook. Dig more. This is where you are going to real nuggets. Are they sinking in?
Over the next few days, think about this while you cook, travel, read your Bible, deal with others. See if it doesn't make more and more sense.
And…I will be back tomorrow with even MORE! 🙂
PS! I didn't give you the links. 🙂
Here are those goodies from my dear friend, Lucia:
The Authority of the Believer Super Set

Download Your Companion Ebook Here
Download Your Daily Faith Builders-Authority Verses- by PDF
Want more?

Stick with me tomorrow for our next lesson.

Oh! You mean Lucia? More Lucia? See Lucia's Website!