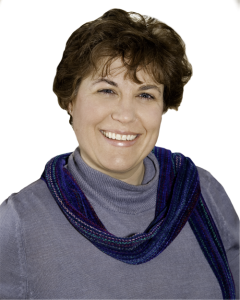 Strengthening Our Connection to God
By Susanne Scott
Is your walk with God stumbling? Do you seek Him, spend time alone with Him and yet still feel you are not quite hearing from Him? Your connection might be weak.
Two people joined in marriage before God are part of a triangle that exists between them and God. When the connection between any two of the three sides grows weak and wavery, the whole triangle becomes warped, out of shape.  In the busyness of every day life it is so easy to go from being a helpmeet and partner with our spouse to just two adults living together. Yet God intended for so much more. When we go days or even weeks without spending meaningful time with our spouse, we weaken our spiritual connection to God. You may be spending a lot of time with God, praying, fasting, even going away for weekend retreats or conferences to find Him and His will for your life. All those are very good things but if you are in a covenant, spirit-filled relationship with your husband, when he is left out of the process, you will never feel totally confident that you have the heart of God. Ephesians 5:28 says a wife is to respect her husband just as he is to love her as he loves his own body. It also calls us to be in unity with him as a helpmeet. If we are living two separate lives, not working as a team, not respecting and loving one another in all the meanings of those words, our triangle with God is weak and out of shape.
The last few weeks have been busy ones for us. My husband is the chairman of our local Cub Scout leadership committee and well as trustee of our church and head of the men's ministry. He is also training a new employee at work. I'm teaching our children at home, running a business, providing technical support for our church worship band, and studying. It's all good and worthwhile stuff, but as a couple we've been merely living together, bumping into one another as we pass in and out the door.
God's purpose for marriage is for two to become one. After over 25 years of marriage I can tell you this is a very real phenomenon. My husband is a close to me as my own soul. We don't think alike or even always agree on every topic, but our spirits are knit tightly together.
I realized just recently that I was getting spiritually dry. I spend time with the Lord almost every morning and catch times of prayer throughout the day but I've been walking in a lonely place lately. While my husband and I were managing to speak to each other every day, usually about the little details of daily life, we were not taking time to really talk and spend time alone. When we finally did find an evening alone, it was nothing ground breaking. We didn't talk about great spiritual revelation or deep personal truths, but we did give our total attention to one another and talked about something other than kids and bills. We connected.
The very next day it was obvious to me a cloud has lifted. My personal busyness hadn't changed, as a matter of fact it's getting worse as a big event is only days away, but my peace is back. The questioning uncertainty was gone and my confidence that all things will work out is back.
Walking with God is not about Him taking away the busyness and challenges we all face. It's about finding Him, His peace, love and joy, in those times. When we follow his statutes, live according to the guidelines He's placed before us in His Word, we will have that peace to walk in joy right through the junk that sometimes makes up daily living.
Meet my friend, Susanne!

Susanne is one of our speakers from our Ultimate Women's Expo. In fact, she is on the schedule TOMORROW (1PM CT) with her awesome workshop, Losing Our Labels and Revealing the Beauty Beneath. A MUST, huh? OH! You won't want to miss this awesome workshop! You can join us FREE!! AND, bring your friends! Just join us live at 1PM CT in our Conference Room.

Also, if you have a few minutes right now, you will want to pour a big cup of tea and check out Susanne's home on the web. You can find her at: LifeWorks Ministries and www.susanscott.org